What to do in June in Cornwall
When the Summers about to start and the crowd has not quite arrived in Cornwall, there is plenty to discover in the area to make the most of your holiday. To make sure that you don't miss out on any of the key events taking place in June while staying in our luxury cottages in St Ives, we have selected a few of them for you:
The Greatest Showman - Porthmeor Beach - St Ives
7th June
Only a few meters way from your doorstep and hugely popular last year in St Ives, open-air cinemas at Porthmeor are definitely worth experiencing. Bring your favourite blanket, get yourself a hot drink and enjoy being on the beach whilst watching one of your favourite movie.

7th - 9th June
Categorised as the biggest event in Cornwall, this three-day-long cultural and agricultural show gathers delicious food, homemade produce and plenty of animals together to create a wonderful family entertainment for everyone.
Falmouth Sea Shanty Festival
12th June
Music and songs have always been part of the Cornish culture and this festival is a fantastic celebration of Cornwall's heritage. The Shanty festival takes place at the same time as the Falmouth Classic regatta and is a great opportunity to explore Falmouth with plenty of events taking place around town.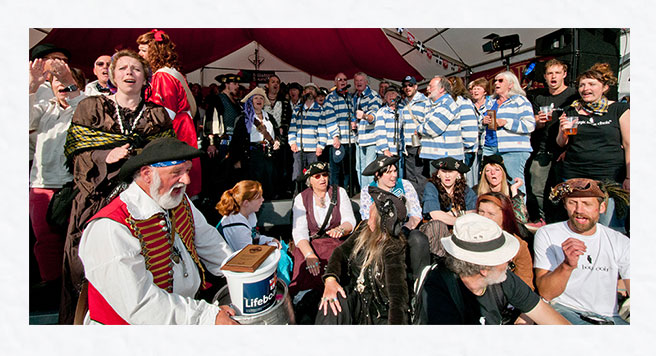 Have a go hand building - St Ives - Leach Pottery
Thursday 25th June - 10.30 / 12.30pm
Drop in to one of the Leach's session and have a go at making your own pinch pot. If you are thinking of trying for the first time of improve your pottery skills, one of the volunteer from the Pottery will guide you through different techniques. Sessions are free with museum admission.

25th - 28th June
Golowan is an annual midsummer arts festival celebrating the Feast of St John. Penzance will be celebrating the 30th anniversary of Golowan festival this year with this themed festival 'Golowan gets connected' highlighting the connection with the Telegraph museum in Porthcurno. With many school activities and parades taking place around the town, the community knows one more time how to celebrate the Feast of St John.
June makes the perfect month to visit Cornwall before the summer crowds so if you are looking for a short breaks to rejuvenate or for a longer family holiday, there will surely be plenty to do. Make sure to check our availability and find your perfect holiday cottage in St Ives.