Christmas Lights in Cornwall
As November flies by and we inch ever closer to December it's getting hard to ignore the festive excitement that's building in the air. Whether you're a Christmas devotee or a more bah-humbug type, this year's celebrations have a lot to make-up for and everyone (bar my husband) seems to be embracing the Christmas spirit as the big day approaches.
This weekend the family and I decided to make the most of the wonderfully mild winter weather and head in to St Ives for a stroll and a bite to eat to see the recently illuminated Christmas lights.
As day turned to night and darkness fell, the town took on a wonderfully festive feel. The Market Place was a highlight with its veil of twinkling lights; Fore Street's overhead canopy of string lights framed the cobbles elegantly and the refection of the Harbour's lights in the shallows was the perfect finale to our winter stroll.
After our little wander I'm now on the lookout for my next festive treat and thought I would round-up a few of Cornwall's top Christmas lights displays to enjoy should you be lucky enough to visit St Ives during the festive period. Of course, if you're on the lookout for a pre-Christmas getaway, our luxury St Ives apartments are perfectly placed to enjoy all of Cornwall's festive delights…

Angarrack Christmas Lights
Situated a short drive from St Ives, Angarrack village pulls-out all the stops when it comes to their Christmas lights display. Hugely popular by locals and visitors alike, this festive display in inspired by the twelve days of Christmas. Alongside all of the traditional gifts featured in the song, many of the village's residents create beautiful displays in their gardens for all to enjoy.
Angarrack's Christmas Lights are switched on on the first Saturday of December and are illuminated between 5 – 10.30pm until the twelfth night.
Mousehole Lights
Probably one of Cornwall's most long-standing displays, Mousehole Lights centre around the Harbour and the spectacular display draws crowds throughout December. With Covid measures still in place, the organisers have decided on a softer-switch on this year, with displays being illuminated as and when they are ready, but hold off visiting until mid-December and you're to get the full effect.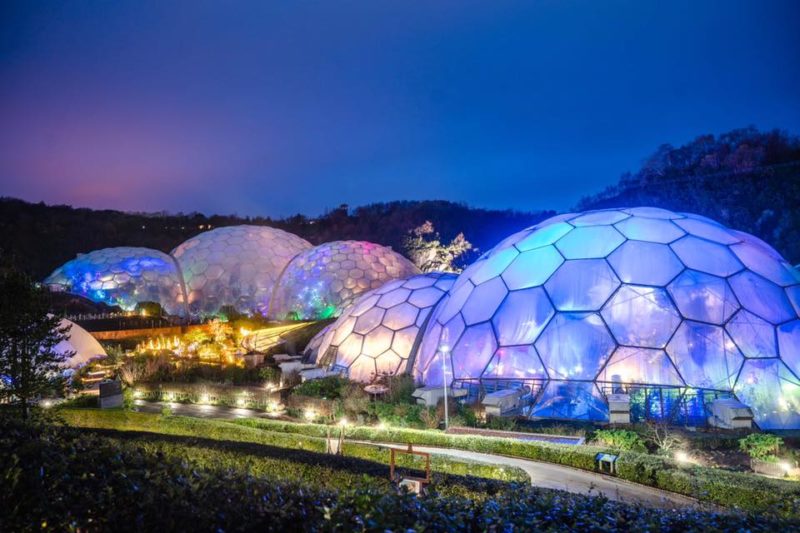 Eden Project
Slightly further afield but well worth the trip, Eden doesn't just offer a stunning display of festive lights as darkness falls, there's also ice-skating, carol singers and Christmas markets to enjoy. Arrive mid-afternoon to really get the most from your visit – the biomes are quite a spectacle after dark and with so many food options available, it's a lovely spot to enjoy a bite to eat before heading home.
Wishing you a happy and healthy festive season,
Kelly x