The Lizard (Discover Cornwall Edition)
Cornwall has many places worth visiting especially if you are after some coastal walks, the beautiful cliffs and the many places to eat local fresh produce. If you fancy venturing a little further afield, The Lizard is about 45 minutes drive from St Ives and has many beaches and coves to discover.
Walks around The Lizard
This beautiful walk will take you through some amazing untouched coves where you will be able to stop for a quick dip but also some spacious fields with gorgeous colours and of course, an amazing sea views all the way. The coastal path is very easy to follow and although this walk does require good fitness, there is no rush to complete it as you may stop many times along the way to go explore a specific area a little closer.
This great walk is a lot shorter as you will reach the Lizard point in less than an hour. This is the perfect stretch of a coastline to appreciate the rugged cliffs and the nature around it. There will be a few hidden sets of stairs along the way for you to find if you are looking to enjoy a little swim.
Starting from the Lizard car park, head towards the Lighthouse and you will find yourself on a walk filled with surprises. From wild horses eating the grass near the cliffs to dolphins swimming in the sea, you will be amazed by the beauty of this walk. The destination is worth the effort as Cadgwith is a lovely fishing village where you may even find a pub to reward you with a fresh drink.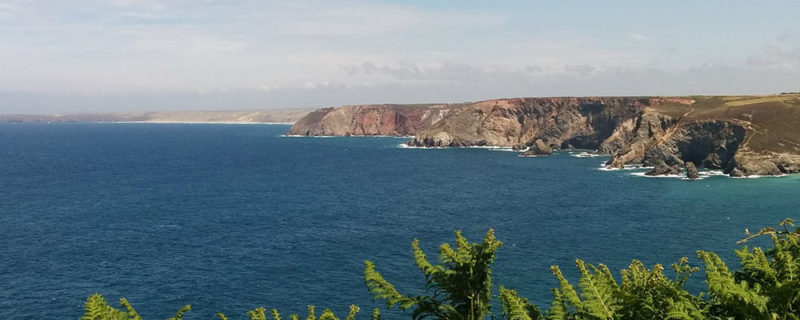 The Must-see in the area
If there is one place of natural beauty you must not miss, this would be it. Kynance Cove is renowned for its stunning view, and amazing scenery and is best to be visited at low tide.
Starting from the village, take a walk of 15 minutes towards Lizard Point and discover the best view over the sea surrounded by wildlife. There are few cafes and restaurants available for you to catch a break and soak it all in.
Tucked away in a sheltered bay, this picturesque fishing village is a centre for water sports and offers amazing walks along the small harbour.
Located just a few miles from Helston, this sandy beach is made for sandcastles and with lifeguards on-site from May until September, this makes the perfect location for water activities for the whole family.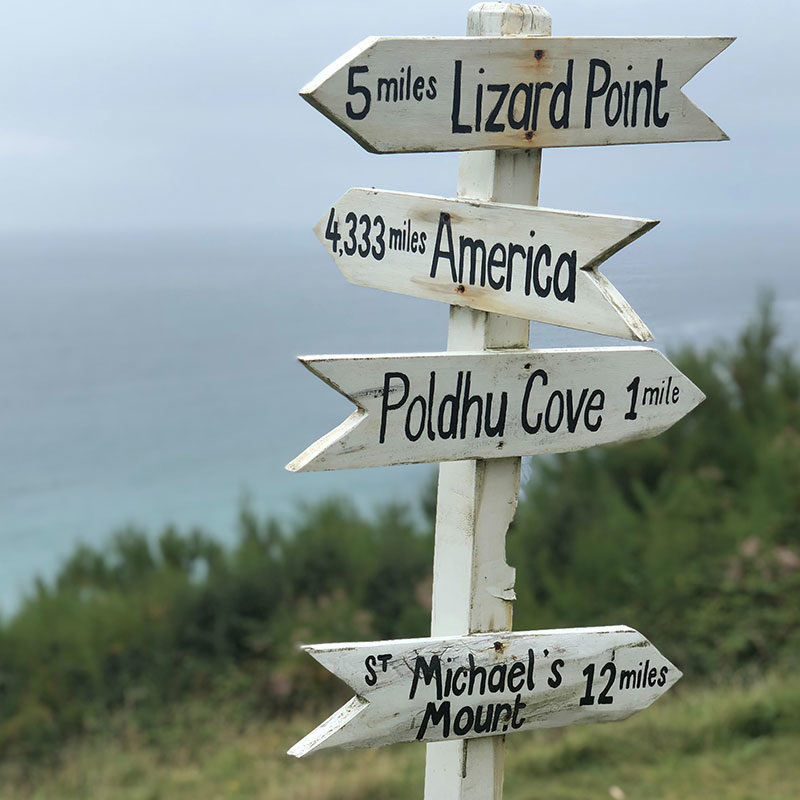 Cafes and restaurants
This unique place is located in the middle of a private property where it feels like being somewhere in the Mediterranean. The New Yard restaurant is recommended for a special occasion in the evening and their Pantry is the perfect spot for lunch.
This Cafe is a popular place to visit to enjoy your coffee on the beach. Poldhu Beach is a wonderful place to relax and with a cafe just a few meters away, all the ingredients are combined for the perfect afternoon. From homemade sandwiches to cream teas, Poldhu Beach cafe will be your go-to destination if you are looking to have some food during your beach day.
This restaurant is a true experience. With amazing Thai food carefully prepared and quirky decor, you will not be disappointed. After a long day of walking, you might want to grab a takeaway
With your self-catering accommodation in St Ives providing everything you need for your holiday, there is no better place for you to go back to after a filled day of exploring the Cornish Coast.