A Breath of Fresh Air | Places to Explore in St Ives
With so many beautiful places right on the doorstep of our holiday cottages in St Ives, from the idyllic white sands and clear water to blustery cliff tops and ragged coastlines dotted with wild flowers, the jewel in Cornwall's crown is without a doubt, the awe inspiring natural beauty that we're lucky to encounter wherever we go. Whether you're heading out for a bracing walk with a four-legged friend or taking a moment to sit and reflect, here are just a few local spots that have our stolen hearts. 
The Island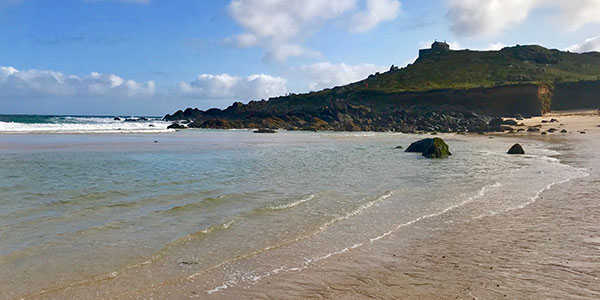 If you've stayed at the Sail Lofts previously, this is most likely a fondly remembered vista. Just moments from our holiday cottages in St Ives, you will discover the Island. With it's sweeping grass banks its the perfect place to kick back with a book if you fancy a change from the sand. Alternatively you can follow the path right the way around it until you reach Porthgwidden beach, guaranteed to blow away the cob webs whilst you enjoy spectacular panoramic views of the sea en route. 
Zennor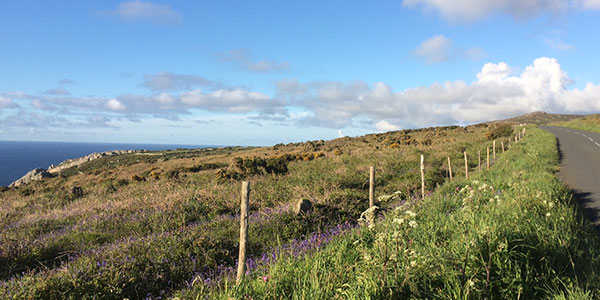 The Coastal Path from St Ives to Zennor has got to be one of the most well walked in the county and with a refreshing, Autumnal feel to the air, September is a great time to take up the challenge! At around a 6 mile walk, it's ambitious but more than doable for non-avid walkers and the path can be picked up below the Sail Lofts car park, just a short walk from your holiday cottage in St Ives. If you need a bit of encouragement, the Tinner's Arms will be awaits at your destination with plenty of delicious local food, ale and gin. 
Man's Head and Clodgy

If the 6 mile walk to Zennor isn't quite your idea of a holiday, take the path past the Bowling Green onto Man's Head and beyond for your fix of heather, gorse and wild seas. This is a wonderful place to allow dogs to fun free whilst the dog ban on beaches is in effect, and is just a 10 minute walk from your holiday cottage in St Ives. Why not make your way back to Porthmeor Cafe for some breakfast once you've had your fill of the sea air? (Booking always recommended.) 
The Old Pier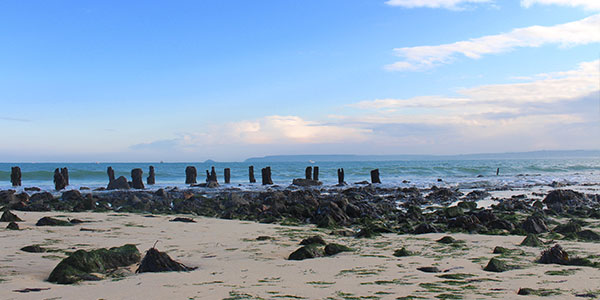 Behind Smeaton's Pier where the old pier lies is quite lovely when the tide allows you to reach it, walk a path less trodden than the harbour just metres away and enjoy the sound of the waves as you look across to Porthminster, Carbis Bay and beyond. If you've already walked around the Island to Porthgwidden, you can continue follow the coast around to meet the old pier which lies between Bamaluz beach and the harbour: carrying on to Porthminster at low tide is a wonderful way to complete your exploration of St Ives. Why not treat yourself to a spot of lunch and a little shopping before heading back to your holiday cottage in St Ives?  
With the dog ban on beaches soon to cease and all of the glorious outdoors here for your enjoyment, Autumn is a wonderful time to get away with the whole family. Your four-legged friend will love having Porthmeor beach on their doorstep and enjoy accompanying you to Cornwall's many dog-friendly restaurants and cafes. With demand for dog friendly properties higher than ever, we recommend booking well in advance to avoid missing out. All of our dog friendly cottages in St Ives, along with availability, can be viewed on our website.