The Great Outdoors | Alfresco drinks with a view
You can never be quite sure what to expect of the seasons in Cornwall, it's all part of the charm - will the sun will be shining down as you enjoy an evening aperitif in October or will hoods will be toggled tightly against the wind whilst you warm the cockles with a coffee on a blustery summer's day? Whichever way the dice rolls, you're bound to enjoy at least a drink or two at the mercy of the elements while you're on holiday in St Ives, so here are our top 3 places to do so in style.
When you combine the best sunset in St Ives with fresh sour dough pizzas, innovative fish dishes and the finest local beers and spirits, you get West Porthmeor. A relaxed atmosphere, lovely staff and delicious food guarantee a wonderful time whilst you sit back and enjoy the ever-changing sea and sky. You'll find West just below the bowling green, as if en-route to the Sail Lofts car park. Fresh coffee and great local produce also make breakfast at West an absolute must, and at no more than a 5-minute walk from your holiday cottage in St Ives, it would be rude not to!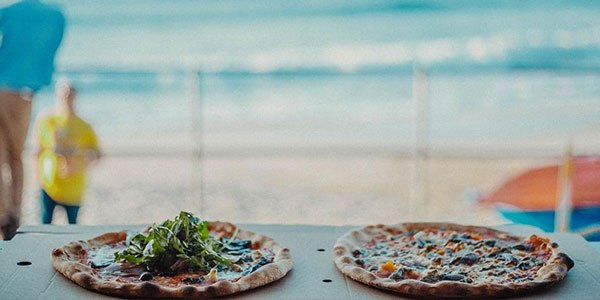 Nestled on the Wharf just back from the Harbour arches, the Searoom is a 5-minute walk from your holiday cottage in St Ives. Snap up an outside seat and settle in to watch the boats bobbing in the harbour as you indulge in imaginative small plates accompanied by a local beer or the Searoom's very own St Ives G&T, (we recommend the Blood Orange but they're all very good) you might even see a seal or two.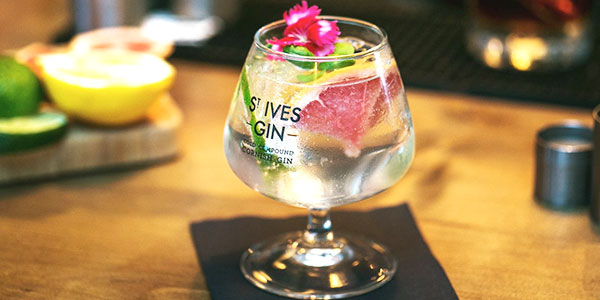 Situated in the midst of lush greenery and palm trees, you'd be forgiven for thinking you'd be transported somewhere far more tropical than Porthminster's Gin Bar – just a 15 minutes away from your holiday cottage in St Ives, boasting plenty of seating with hot drinks, beer, wine and a plethora of mouth-watering cocktails available. At low tide it's possible to walk right the way onto Porthminster beach via the harbour - the perfect opportunity to let any four-legged friends let of some steam (dogs allowed from October) before enjoying a peaceful drink with a view – cheers.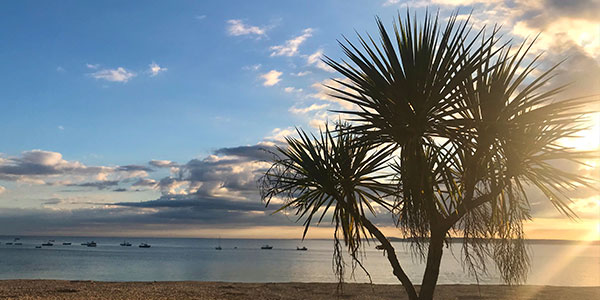 Dog friendly holiday cottages in St Ives…
Whilst dogs are welcome in St Ives and at all the above venues all year around, the beginning of October marks the end of the dog ban on our beaches and thus is the perfect time to enjoy St Ives with your four-legged friend. Based in the heart of town, mere seconds from Porthmeor beach, our holiday cottages in St Ives are the perfect place from which to enjoy all things St Ives, while our reserved, private parking makes exploring the rest of the county a breeze too. See our website for more.