Evening events this Summer
There is nothing like enjoying the evening outside with a picnic or simply staying a little longer at the beach to make the most of the warm temperatures and the longer days. Cornwall has plenty to offer when it comes to planning some activities during your summer holiday so we have combined a few events taking place in the evening to add to your diary.
If you have been coming down to Cornwall for years but never had the chance to visit The Minack Theatre, it is never too late! this spectacular venue truly has a lot to offer. Book your tickets and experience the joy of watching a play with the sea as a backdrop. With warm drinks and plenty of dates available on their website, plan your next evening out with the whole family.
This lovely open-air theatre located in the centre of Penzance has been celebrating Cornish, national and international performers since 1948. Surrounded by trees and beautiful flowers, this theatre offers a great event to attend with the whole family. Watch Fisherman's Friend or listen to some live music, there are many events planned this summer so check out their listings today.
Recently refurbished, the Hall for Cornwall is looking spectacular. With the addition of 300 seats, a stunning bar area and a lounge with drinks and coffee available in the entrance, The Hall for Cornwall makes the perfect evening out. Choose between a musical, a film, a dance performance or some comedy and immerse yourself in a wonderful live performance during your time in Cornwall.
Join Chef Nat Tallents and the Kitchen Team for an evening in the beautiful garden of Heligans and discover seven different courses which will be showcasing the best produce. From homegrown heritage to breed meats from the Estate, the Lost Suppers will be a real treat for the palate. This event is held within the Heligan Kitchen Conservatory on selected dates throughout the summer.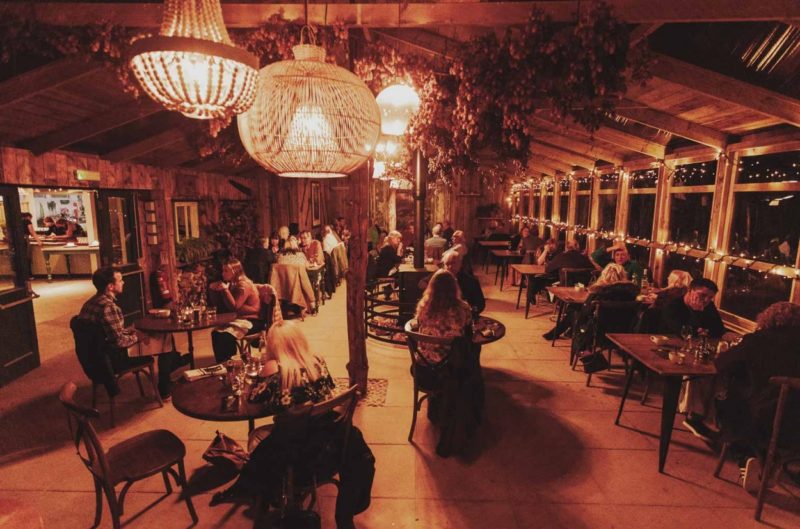 Whether you are coming to Cornwall as a family or are looking forward to enjoying some time together as a couple, there will be plenty of events taking place around Cornwall this Summer to keep you entertained.
Start planning your stay this Summer.