Breakfast in St Ives 
Breakfast in St Ives can be the perfect way to start your relaxing day with incredible views and food.
With there being so many restaurants and cafes in St Ives serving breakfast we have put together some of our favourites as suggestions, which are only a short walk from our
luxury self catering apartments.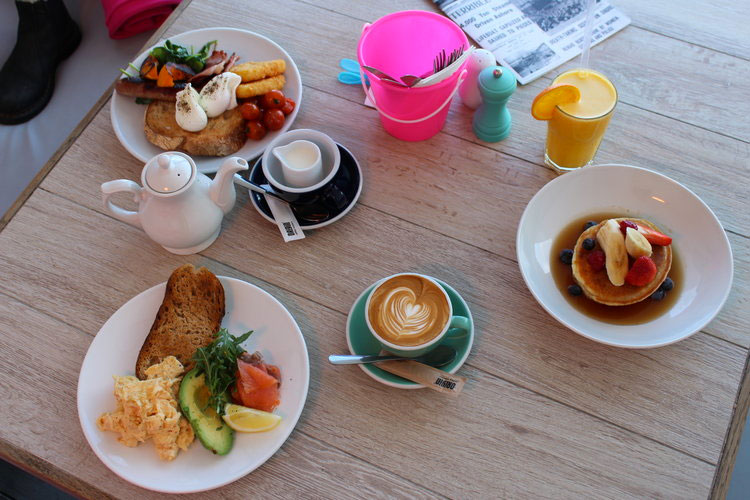 Porthmeor Beach Cafe 
The
Porthmeor Beach cafe
, overlooking Porthmeor beach offers a wide range of breakfast choices to suit all with gluten free and vegetarian options. With outdoor seating giving no choice but to enjoy the coastal view with your delicious breakfast! To ensure you get in it is essential to book as it is a very popular breakfast spot. The cafe is dog friendly so if you are staying in one of our
dog friendly apartments
and bringing your doggies on holiday they can go along too!
Scoff Troff Cafe 
The
Scoff Troff Cafe
serves a variety of different types of breakfast, ranging from their all day breakfast menu including your classic full English to 'Morning breakfast' and 'light breakfast' options being served until 12. The Scoff Troff Cafe caters for all; with nearly each option having a gluten free and vegetarian or vegan alternative. Again this cafe is also well known for being very dog friendly. 
Beach Cafe Bar 
With a view of the entire St Ives harbour,
Beach Cafe Bar
offers both sweet and savoury breakfast options. They are known for their bagels which can be built up with a range of toppings and their waffles are very popular too, their breakfast can be enjoyed with a wide range of hot and cold drinks.