The Best Cream Tea in St Ives
Quintessentially Cornish and oh so delicious, what could be better than a freshly baked scone still warm from the oven? Smother first with jam, top generously with Rodda's clotted cream and enjoy alongside a good pot of tea or a glass of something sparkling if occasion calls. With cream teas just about everywhere, we've put in the hard work and rounded up the best cream teas in St Ives.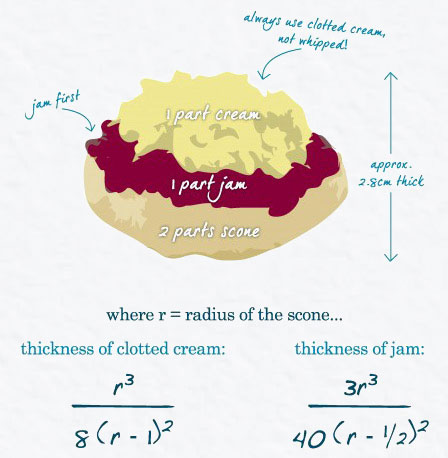 Trust the experts: Rodda's formula for the perfect cream tea.
Based in Island Square a mere hop skip and jump away from our luxury holiday cottages in St Ives, there is nowhere to rival Olive's spectacular home-made cakes and Cornish cream teas - far from your typical offering of fruit or plain scones; blueberry, cherry & walnut and apricot & pecan are all among the selection available. There is a good menu of local and world beer and wine as well as light, tapas style lunches and seating outside - just perfect for watching the world go by as you indulge in the best cream tea in St Ives.
Located right on the doorstep of your holiday cottage in St Ives, you can head right across the beach to Porthmeor Cafe. Aim for late afternoon for a chance to hunker down and while away the hours in one of their 'pods' - open yet fully covered and heated outdoor alcoves. Spectacular panoramic views of the sea paired with fresh scones, jam and cream make Porthmeor a definite contender for the best cream tea in St Ives - absolute bliss.
Make a beeline for The Market Place where you can enjoy freshly made scones in a charming tearoom setting. Opt for a standard cream tea with warm fruit and plain scones, or a full Afternoon Tea complete with cake, scones, sandwiches, salad and tea for the ultimate treat. With gluten free options available for cream teas, sandwiches, cakes and pasties, everyone is very well catered for. You'll find The Market Place at the townside end of Fore Street, just a few minutes from your holiday cottage in St Ives.
Recently reopened, the Moomaid of Zennor is back with all things yummy on St Andrews Street, about 10-minute walk from your luxury holiday cottages in St Ives. Hidden away from the busy harbour, and open from 9am-5pm, head to Moomaid for a relaxed and enjoyable treat can be taken at any time of the day. Famous for their selection of ice creams and Sundaes, their cream teas, homemade cakes and freshly ground Yallah coffee are just as good- a perfect treat.