Outdoor Dining | Food and Drink in St Ives
We're very fortunate in that St Ives and indeed Cornwall, very much lend themselves to outdoor dining, with many cafes and restaurants in St Ives built for the sole purpose of enjoying the elements and surrounding natural beauty. Until the time that we can enjoy the full run of restaurants again, here are our recommendations for the ones that'll be opening their doors (all being well) in April.

Porthmeor Café is the crème de la crème when it comes to outdoor dining and to top it it off, it's mere moments from your luxury cottage in St Ives. With 6 perfectly appointed 'pods' as well as two expansive sea facing terraces, you can lose hours here just watching the waves and devouring tapas. Sheltered from the elements, heated and suitable for all but the most extreme weather.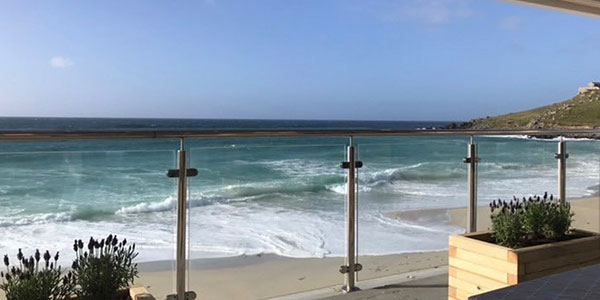 Situated right on Porthminster beach just below the train station, Porthminster Cafe is no more than a 15 minutes away from your luxury cottage in St Ives,  however if the tide allows why not take the scenic route? At low tide it's possible to walk right the way along the harbour, onto Porthminster and right up to the café. It's the perfect opportunity to let any four-legged friends let of some steam before settling down on Porthminster's open terrace from which you can see right across the bay to Godrevy lighthouse.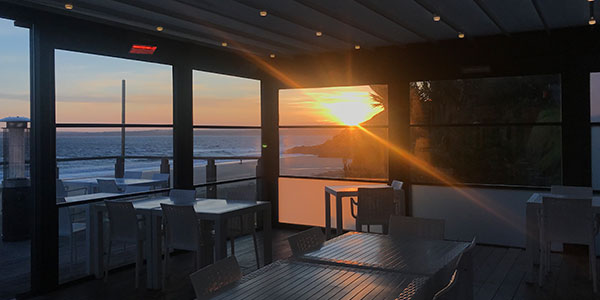 West has it all -  the best sunset in St Ives, fresh sour dough pizzas, innovative fish dishes and a great selection of local beers and spirits... couple that with a relaxed atmosphere and lovely staff and you're guaranteed a memorable time whilst you sit back and enjoy the ever-changing sea and sky. You'll find West just below the bowling green, as if en-route to the Sail Lofts car park. Fresh coffee and great local produce also make breakfast at West an absolute must, and at no more than a 5-minute walk from your holiday cottage in St Ives, (across the beach at that) it'd be silly not to treat yourself!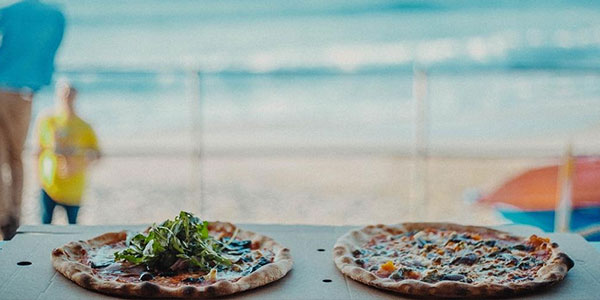 Nestled on the Wharf just back from the Harbour arches, the Searoom is a 5-minute walk from your holiday cottage in St Ives. If you manage to get one of their few precious harbour-side seats, settle in and watch the boats bobbing in the harbour as you indulge in imaginative small plates accompanied by a local beer or the Searoom's very own St Ives G&T, (highly recommend the Blood Orange but you can't really go wrong) you might even see a seal or two.

Overlooking the stunning Porthgwidden Beach, Porthgwidden Cafe is open all year round for breakfast, lunch, afternoon tea, and dinner. The more recently built terrace covering means that there are plenty of outdoor tables from which to enjoy the special views whilst indulging in one of their signature dishes such as mussels, crispy squid or a fish curry, accompanied by a glass of something crisp and refreshing. Whatever the time of day and whatever the weather, you are guaranteed spectacular views of St Ives Bay overlooked by Godrevy Lighthouse. A couple of minutes walk (at the very most) from your holiday cottage in St Ives, Porthgwidden is the ultimate location for outdoor dining come rain or shine.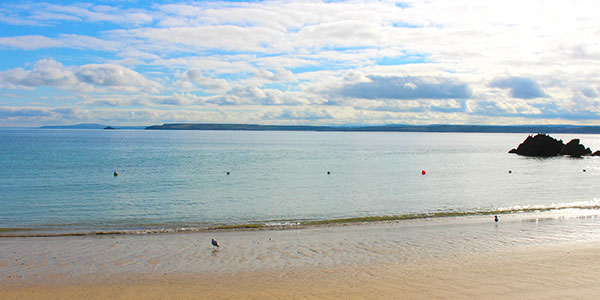 With such glorious surroundings, you don't necessarily need a restaurant for the ultimate alfresco dining experience, St Ives also has a wealth of incredible takeaways that you can enjoy in your St Ives holiday cottage or wherever you would like! Check out our St Ives takeaway blog for our recommendations.