Art at Sail Lofts
Many people come every year to do art courses, admire the art at the Tate St Ives or simply to seek inspiration in the beautiful Cornish Coastline that inspired many before them. Artists have been coming to the town and settling here for hundred of years and developed an international reputation for St Ives as an important centre for modern art.
Here at Sail Lofts, the Directors have been collecting art for over 40 years with a special interest for abstract art. Their late aunt, Shearer Armstrong was a founding member of the St Ives movement and help developing the town in to a renowned influential arty place. Many pieces from Shearer Armstrong private's collection have been given to the family and are now available for our guests to see in the apartments.
In addition to established St Ives and Cornish artists, we also seek to showcase new talent with young and upcoming contemporary artists. Many artists are still inspired by the beauty of Cornwall, the coastline, the town and its beautiful Atlantic light. Modern and Contemporary artists are now living alongside in the Sail Lofts luxury apartment to create a unique environment for our guests.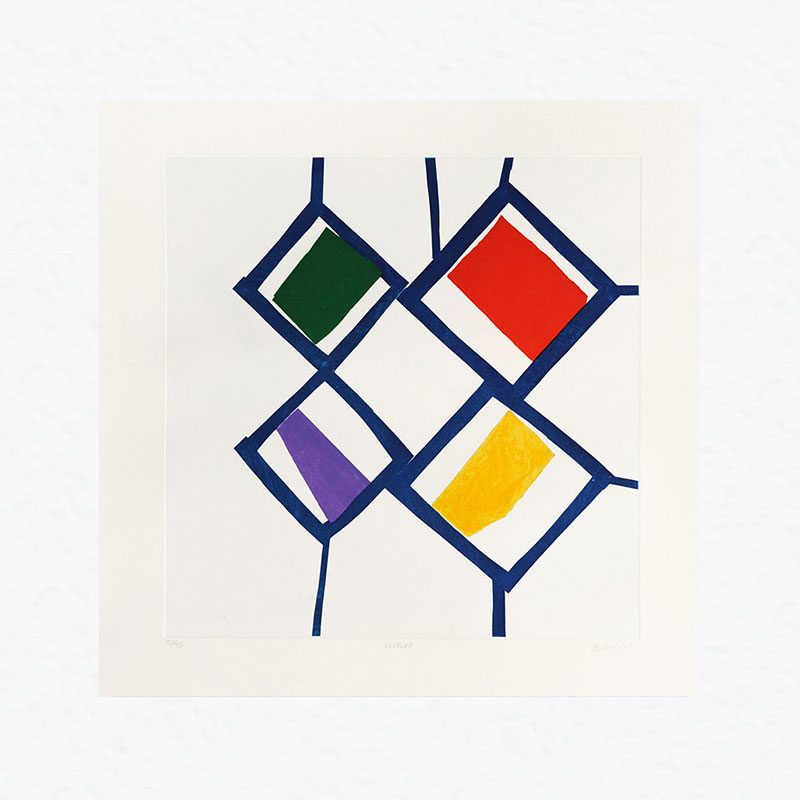 Sandra Blow - Revolve
To visit our art page and discover more about the history of St Ives artists and the Sail Loft's private art collection, follow the link below:
If you have a general interest in art and would like to see more about local artists and their inspiration, the September Festival make the perfect occasion to visit St Ives.
Only a few steps away from the Sail Lofts, you will find Porthmeor Studios where many artists have taken residency over the years. You will be able to discover the amazing work of Iain Robertson (whose art is part of the Director's collection and on display in our property Slipway).
Currently exhibiting Huguette Calland until 1st September, the Tate will start their new exhibition by Otobong Nkanga; 'From Where I Stand' at the end of September. During your stay with us at the Sail Lofts, make sure to pop in the office to ask for our Tate members card which will allow you to get 10% off in the cafe and a free entrance in the gallery for the whole family.
When you are meandering the streets of St Ives, make sure to check the oldest gallery in Town on Fore Street. This well-established gallery represents many contemporary and British artists from St Ives movements and rotate their exhibition regularly throughout the year. If you are interested in their private evening, please come in to office to ask about exhibitions and redeem your invitation.
Check our availability now for September and don't miss out on this fantastic opportunity to discover more about art