The Best Pasty in St Ives
As synonymous with St Ives as beaches, art and seagulls and perfect for eating on the go, devouring a Cornish pasty as you stroll along the Wharf is an absolute must. Since you'd be hard pushed to try them all, here are some good contenders for the best pasty in St Ives. Whichever one(s!) you opt for we hope you enjoy every hot, buttery, perfectly seasoned morsel.
Our unanimous, whole-hearted recommendation for the best pasty in St Ives! Handmade and freshly baked throughout the day, St Ives bakery offer the usual suspects along with creations such as Lamb n' Mint, Steak n' Stilton and a delicious vegetarian wholemeal pasty. The jewel in their crown is undoubtedly their flaky pastry – add beef skirt, onion, swede and potato for a match made in Cornish pasty heaven. St Ives Bakery is situated on the corner where the Digey meets Fore Street - oh so conveniently close to your holiday cottage in St Ives.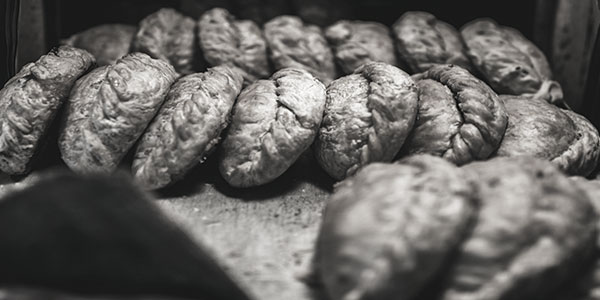 Located on Fore Street, The Cornish Bakery will satisfy all your pasty needs, whether you are after one of the classic pasty flavours or something different. The Cornish Bakery offers a few unusual but very tasty alternatives, with a yummy Thai Chicken, a vegetarian Sweet Potato & Feta pasty and even a sweet pasty; Apple, Rhubarb & Custard. What's better than having a pasty and a dessert combined? …well, The Cornish Bakery will also deliver pasties by post!
A top crimped 'hogsback' pasty is more than a little controversial, however Pengenna are frequently hailed as the best pasty in St Ives with many a returning patron making a beeline for the bakery when they come to town. A glimpse through the window shows pasties being freshly crimped ready for baking throughout the day and there is more often than not a queue during the busier months. Located on the High Street, you can evade the piercing gaze of the seagulls by enjoying a strategic pasty in the sanctuary of Trewyn Gardens (just behind Barclays bank) or take back to your luxury holiday cottage for later.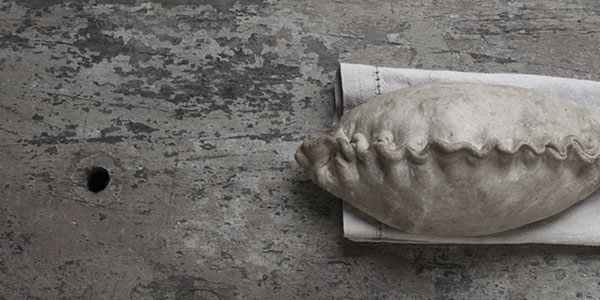 The Makers
Walking down Street An Pol your eyes will be drawn towards The Makers shop window. With a tempting display of pasty's and showstopper cakes, you will find yourself overwhelmed for choice. Serving Steak, Cheese and Veg and a Vegan Spicy Bean pasty each is made with love; being hand rolled, weighed and hand crimped. Located just behind Lambeth Walk, you are seconds away from enjoying your pasty by the sea and only a short 10 minute stroll around the harbour from our luxury self-catering apartments.
Technically speaking Philps no longer have an outlet in St Ives, but they're so good that we can't let a little drive to Hayle get in the way! Philps couple traditional methods and recipe with a focus on quality ingredients, from British flour to Cornish vegetables, meat and cheese to create a pasty of 'legendary taste'. Philps HQ is situated in Hayle, a 10-15 minute drive from your holiday cottage in St Ives, where you'll more often than not see a queue spilling out into the car park, along with plenty of happy faces that are already tucking into their quarry. If you're feeling very virtuous why not share a taste of Cornwall with someone back at home? Philps Pasties by Post are prepared, baked and delivered within a speedy 24 hours. It's more than acceptable to order your own care package when you're back at home too…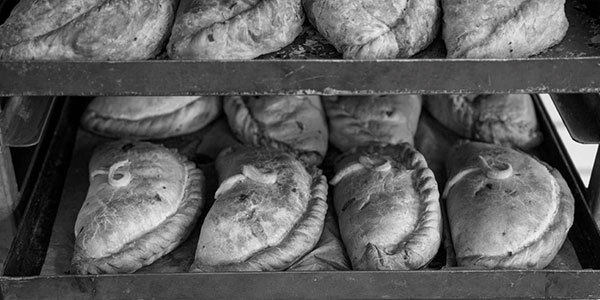 With gluten free and vegan pasties now readily available, nobody needs to miss out on this Cornish staple. For gluten free Cornish options we head to Market Place (based on the town side corner of Fore Street) where you can also enjoy a delicious gluten free cream tea in a lovely tea room setting. Pengenna, The Makers (above) and Warrens are both brilliant for a vegan pasty with the latter offering not one, but three vegan pasties including a vegan Thai green pasty, a vegan Mexican pasty and their original vegan spin on the Cornish pasty - all marked with a V for your peace of mind (below). You'll find Warrens opposite the Co-Op, just a few minutes stroll from your holiday cottage in St Ives.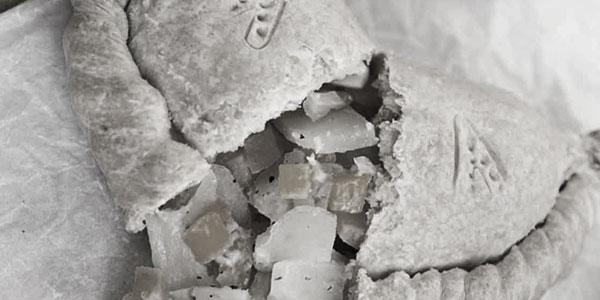 With shortcrust, flaky and vegan pastries filled with steak, chicken, cheese and veg and numerous other creations on offer, the debate for the best pasty in St Ives will always be on the table - be sure to let us know where your favourite Cornish pasty comes from!