Which restaurants are open in the winter in St Ives?
To the delight of locals and visitors alike, long closures for restaurants in St Ives are a thing of the past and the quieter now months offer a much sought after solace to those that wish to enjoy the raw, natural beauty of our picturesque town and wild coast. Doors are still closed when occasion calls to ensure everything is ship shape and shiny for the next season, however there are still plenty of restaurants to choose from whilst staying in our luxury holiday cottages in St Ives. This is our pick of restaurants in St Ives - cosy winter warmers perfect for the time of year.
One Fish Street
Open 17.00 – 21.00 | Tuesday - Sunday
Having opened just last year and fast establishing itself as one of the best restaurants in St Ives, One Fish Street is an intimate fish restaurant, serving small plates using the finest produce. Local fish and vegetables are the stars of the show - cooked simply with exciting flavours. The focus is on an enjoyable atmosphere and as such, service is relaxed and informal. Just a minute's walk from your holiday cottage in St Ives and recognisable only by the stairway behind Willy Waller's ice cream, One Fish Street is not to be missed.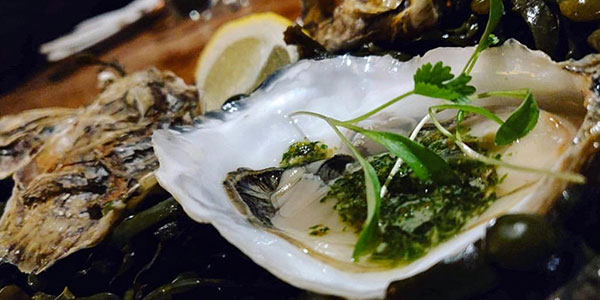 Open 11.00 – late | 7 days a week
Sister restaurant Porthminster Beach Café, Porthminster Kitchen caters for all occasions. With drinks served all day, you're welcome to pop in from a blustery walk on the harbour to warm up with coffee and cake, indulge in something a little stronger or enjoy a leisurely lunch in a cosy, light flooded dining room. Weather permitting; you can even enjoy an alfresco seat on the balcony with a stunning panoramic view of the Harbour. Situated half way along the Wharf, Porthminster Kitchen is an easy stroll from your luxury cottage in St Ives –for dining in the evenings, booking is recommended.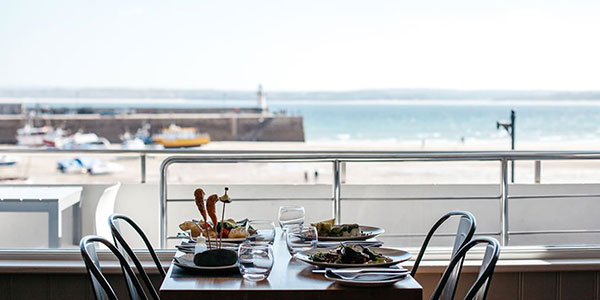 Open from 18.00 | Monday - Saturday
With bottles and netting slung from low beams, checked tablecloths and traditional seafood fayre, this quintessential St Ives restaurant is the ultimate cosy spot to hunker down in and enjoy a real taste of St Ives. Having been in the capable hands of the same owner since 1980, The Mermaid is an iconic restaurant in St Ives and booking is recommended even in the quieter months. Located at the top of Fish Street just a hop, skip and jump from your holiday cottage in St Ives, the Mermaid makes for the perfect cosy bolthole.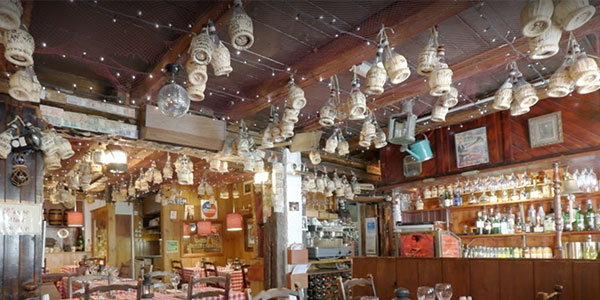 Open 12.00 – late | 7 days a week
Talay is one of our favourite restaurants in St Ives. Elevated above the Wharf, boasting unrivalled views of the busy harbour and passing world and authentic Thai cuisine - it's ideal for a spontaneous spot of lunch or dinner. From Pad Thai to dumplings and soup, curries and juicy beef sirloin, there's a large and varied menu with main and tapas sized dishes to suit any appetite. If they can't seat you right away simply leave your details, go for a drink nearby and they'll give you a call when a table is ready for you.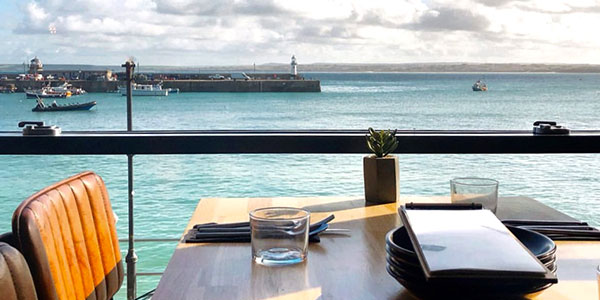 Open all day | Lunch 12.00 – 14.30 | Dinner 18.30 – 21.00 Monday - Saturday
A gratifyingly traditional pub set in the heart of St Ives, the Queens features a real fire for the perfect port in a storm. Here you will find well-kept St Austell ales, a traditional pub menu and a warm welcome. Lunch and dinner are served Monday to Saturday while the two services are replaced with a delicious roast dinner served 12 – 6pm on Sundays, just right after a wintery walk! Situated on the High Street opposite boots, it's an easy wander across the cobbles of Fore Street from your luxury cottage in St Ives.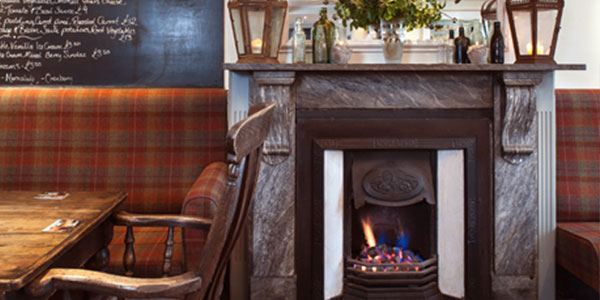 Winter is an opportune time to enjoy all the culinary delights on offer in a town famous for food! With less people vying for reservations you can take your pick of restaurants in St Ives without the stress of booking in advance. Find out more about winter breaks in our luxury holiday cottages in St Ives here or get in touch on 01736 799175.