Casual dining in St Ives with no booking needed
With normality slowly but surely returning to our lives and everyone being keen to make up for lost time, it's no surprise that restaurants in St Ives are busier than ever. The great news is that while you might not always win the race for reservations, there is a plethora of amazing food and drink to be discovered (and enjoyed in amazing locations), that you might otherwise have overlooked.
Whilst West does take reservations and we whole heartedly recommend trying for one - if they're full the great news is that there's a whole beach on which you can enjoy one of their excellent sour dough pizzas. Serving fresh coffee and great cakes all day too, it's the perfect stop to re-fuel if you're heading out on for a coastal stroll. You'll find West just below the bowling green, as if en-route to the Sail Lofts car park.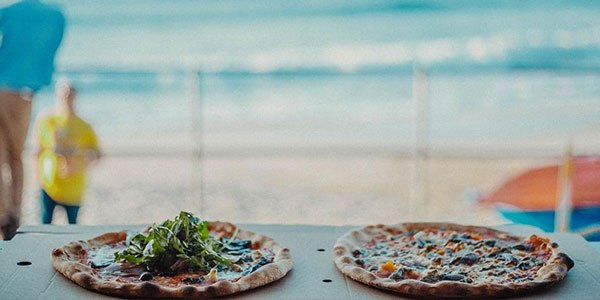 Porthminster Gin Bar & BBQ
Thanks to its white sand, palm trees and luscious garden, Porthminster gives off some seriously tropical vibes which are by no means hindered by the addition of their Garden Gin Bar. Complete with a brand new decking area, parasols and chilled playlist, it's the perfect space to enjoy some drinks on the beach. With Champagne, cocktails and gin flowing, the BBQ is a welcome accompaniment - think fresh mackerel, beef brisket and sausages made in house cooked right in front of you by Porthminster Cafe's very own chefs. Located just below the train station, Porthminster beach is an easy walk across town from your luxury cottage in St Ives.
Based just a 5-minute walk away from your holiday cottage in St Ives, Talay is a firm favourite here in the office and is perfect for enjoying alfresco somewhere sheltered with a nice bottle of wine (or to simply bring home!). Whether you opt for some small plates to share, Pad Thai all around or are feeling more adventurous with some Chu Chi Hake or a Jungle Curry, we're confident that Talay will end up in your rotation too. (As of 17th May Talay Thai will be open for dining in on a first come first served, waiting list basis.)
Porthmeor Beach Takeaway
Just below the Cafe itself and a minute's walk from your holiday cottage in St Ives, Porthmeor's beach takeaway is currently serving some items usually found solely on the Cafe's menu, such as the ever popular crispy squid and thai red prawn curry - just the ticket for when you need your Porthmeor Cafe fix but can't get a reservation and absolutely perfect for enjoying on the beach whilst you await the sunset.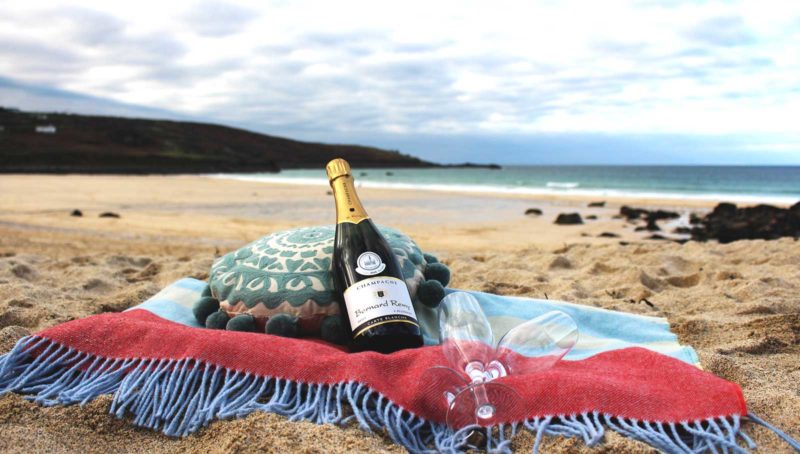 A new addition to St Ives, you'll find Stoned Pizza's fetching red truck stationed on Smeatons Pier. An extensive menu boasts a good selection of classics, 'Gourmet' toppings such as tuna steak, pak choi and teriyaki and an impressive vegan offering. Simply order you pizza of choice, take a seat overlooking the bay whilst you wait and enjoy! If you want to whittle down the wait and don't fancy running the risk of anything running out, aim for early evening.