Dog friendly holidays in St Ives, Cornwall 2020
As a nation of animal lovers it comes as no surprise that more and more of us are choosing to holiday with our furry friends. Sail Lofts offers superb dog friendly cottages in St Ives while the town boasts many shops, restaurants and cafes that also welcome your four legged friends.
Dog friendly holiday cottages in St Ives.
The Sail Lofts' dog friendly holiday cottages in St Ives provide the ultimate home away from home, allowing the whole family to enjoy St Ives and all that Cornwall has to offer whilst ensuring no compromises are made when it comes to luxury or location. Our dog friendly properties Zennor, Harbour, Island, Curno and The Sail Lofts Cottage are all just minutes away from both Porthmeor and Porthgwidden beaches, with the town centre also on the doorstep. Your pooch will be well catered for, receiving a welcome hamper equipped with blanket, toy, bowls for food and water, treats and even a guide to dog friendly restaurants in St Ives.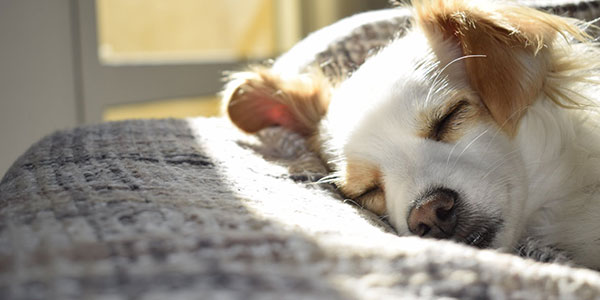 Dog friendly beaches and walks in St Ives
With no beach ban in place, November to April are the most dog friendly months to holiday in St Ives. With Porthmeor beach as your back garden and Porthgwidden, Porthminster and the harbour all in close proximity, there's no shortage of space for your best friend to run free and what better way to start the day than with a stroll along the water's edge? Although you may have to venture a little further afield in the summer months, there are countless coastal paths and coves to be discovered and you'll be glad you left the beaten track. There is a coastal path to Zennor that can be easily reached on the left side of Porthmeor beach, just minutes from your dog friendly cottage in St Ives. At around 6 miles one way -  it's not an easy walk however as long as you're happy to be walking for few hours it is do-able.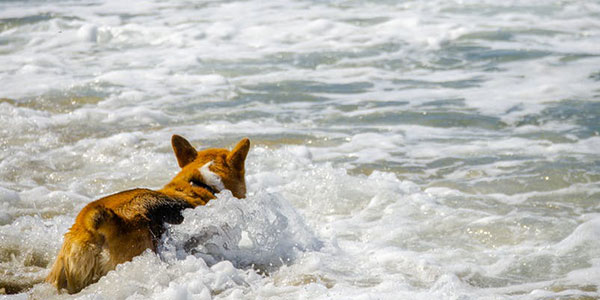 Dog friendly restaurants and cafes
Whether you fancy breakfast after a blustery walk on the beach, coffee and cake in town or dinner for a special occasion, there are countless dog friendly eateries in St Ives so there's not need to worry about leaving anyone behind! Porthmeor, Porthminster and Porthgwidden all have fantastic beach Cafes that are perfect for breakfast, lunch, dinner and anything in between! On the Wharf we thoroughly recommend the Hub for drinks or casual American style dining, and the Searoom for St Ives Gin and innovative tapas using good local ingredients – both have stunning views of the harbour and small outdoor seating areas if you'd like to watch the world go by.
Whether you're staying for a weekend or a week, there is so much of this beautiful county waiting to be discovered. To find out more about our dog friendly cottages in St Ives, see our website or get in touch on 01736 799175