What to do in St Ives | May Half Term 2020
If you're enjoying an escape to our luxury holiday cottages in St Ives this May, the world really is your oyster. With long, bright days and fine weather on the cards, it's a prime time to enjoy all things outdoors and with the beach on our doorstep and a whole host of activities both near and further afield, there's plenty for everyone to do this half term.
Based on Porthmeor beach, just a moment from our luxury holiday cottages in St Ives, St Ives Surf School is one of the best places to learn to surf in Cornwall - providing an unforgettable ocean experience in a fun, friendly and safe environment. It's not all surf lessons either, they also provide stand up paddle boarding sea kayaking from the rather calmer Porthminster Beach. All equipment is provided and if you get a taste for it, you can just hire a wetsuit, boars etc and go it alone! As our guests you can enjoy 10% off surf lessons with St Ives Surf School! (Image stivessurfschool.co.uk)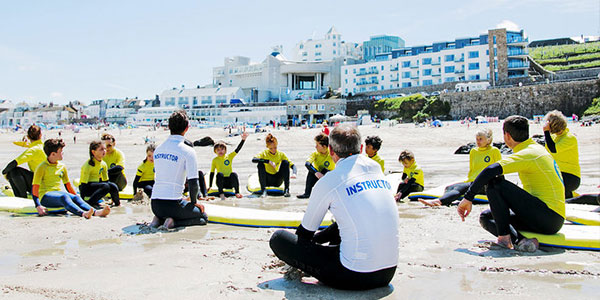 Located just beyond the Tate a few minutes from your holiday cottage in St Ives, Barnoon Workshop provides an excellent array of activities inspired by our surroundings, come rain or shine. We particularly like:
• Beach, Sea & Sky - Paint a canvas | Wednesdays | 2.00 - 4.30 pm
Designed for all ages and abilities.  Create your impression of the magnificent scenery overlooking Porthmeor Beach - capturing the fleeting light, colours and textures of the sea and sky. Painting generally takes place in the studio, but in good weather they may work outside. All materials are provided: adults £25 and children £15.
• Draw St Ives | Saturday, Tuesday & Thursday | 10.30 -12.00
A great way to spend some time out of doors and find your own inspiration in St Ives, which has attracted artists from all over the world. Draw St Ives involves visiting various beautiful spots close to the Workshop - this might be a sea view, townscape, pretty street, garden etc... and then you draw! Starting with short warm up sketches, and moving onto longer sketches using a variety of materials, tutor Pete Giles is on hand to offer help, tips and techniques on capturing what you see.  All materials are provided and no booking is required, simply dress for the weather and meet at the workshop! (Image barnoonworkshop.co.uk)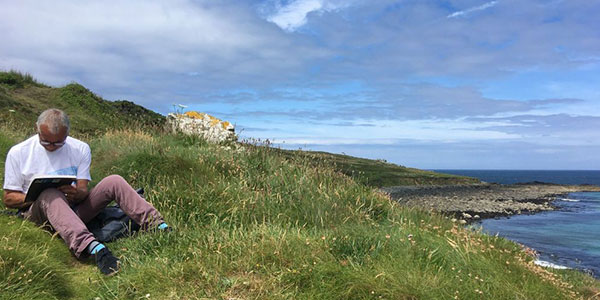 Garden Magic on the Mount
27 May - 31 May | 11.00 - 16.00
This May half term will see the garden lawn become a hub of nature inspired activity as you help create giant floor mandalas using beautiful natural materials such as pine cones, stones, shells, leaves and sticks inspired by colours and patterns of the plants and flowers in the Mount garden. Discover the colours in spring leaves and use them to make original leaf prints on your garden flag and investigate the glorious patterns and shapes of the succulents through our garden kaleidoscope. Create your own mini-mandala inspired by the patterns that you can find in the garden and draw your patterns on a small wood disc to take home with you!
At around a 20 minute drive from your holiday cottage in St Ives, this iconic tidal island is well worth a visit, reachable on foot at low tide and by boat at high tide, it's a place for the imagination to run riot, (I defy you not to wish you lived there) and there are enough shops, galleries and cafes in the nearby picturesque town of Marazion to keep everyone happy.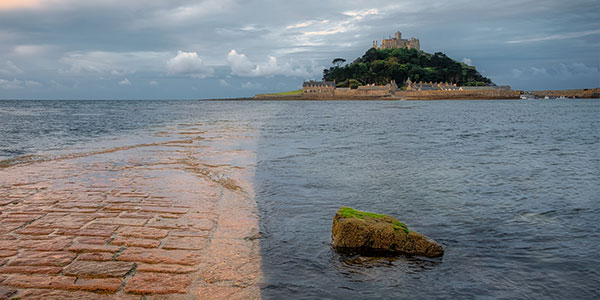 Luxury holiday cottages in St Ives
Come rain or shine, you won't be short of things to do in St Ives this May half term. Our spacious holiday cottages in St Ives provide the perfect base from which the whole family can enjoy Cornwall with complimentary parking enabling you to come and go without stress, a wet room making days on the beach a breeze and a concierge team onsite 6 days a week for anything you may need.