Let's become a more Environmentally Friendly Business
We are delighted to have partnered with Living Sea Therapy, a Cornish skincare producer, to bring some beautiful products to our  guests that are not only luxurious, but also environmentally friendly.
We have been looking at ways to minimise our impact on our surroundings (they are rather beautiful after all) and cutting back on plastics is one of our key commitments. So we have now swapped the current products in favour of the local and refillable Living Sea Therapy products, which means less waste and fewer miles.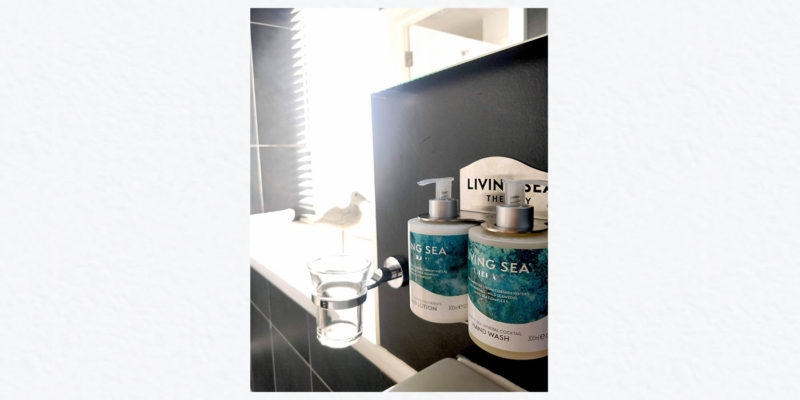 Nespresso Coffee Machine
As we do like coffee as much as you do, we provide each apartment with a Nespresso Coffee Machine which will offer you the best quality coffee during your stay with us. We commited ourselves to recycle all the capsules as we provide a paper bag to collect all the used ones. When we send them back to Nespresso, The remaining coffee ground in the pods is recovered and used to make compost. The aluminum is then smelted and recycled into objects such as car spare parts, drink cans and bicycles.
Last year, we commissioned 'The Traditional Surfing Co' to create our own belly boards to promote the use of wooden boards rather than using the polystyrene ones. This offers guests a more sustainable and environmentally friendly alternative to the cheaper foam/polystyrene body boards that break easily and spill their contents onto beaches and into the sea. All the belly boards are stored in our wet room and our guests have have the possibility to make the most out of their time in the sea by experiencing the oldest and most traditional form of surfing.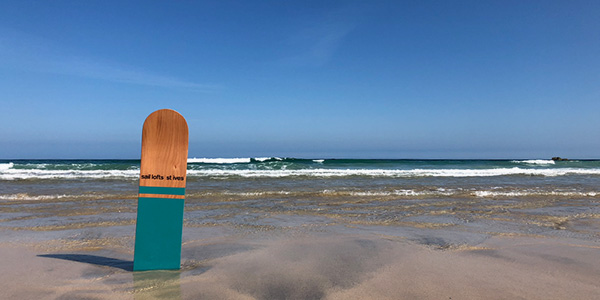 The Sail Lofts has recently signed up to Surfers Against Sewage to show our commitment to reduce our plastic use. We are now part of 'Plastic Free Champion' scheme where businesses share their effort on reducing single-use plastic and promote a more environmentally friendly lifestyle. We are in the process of changing the supplies in the apartments for more environmentally friendly dishwashing tablets, washing liquid etc.
If you have any suggestions for us, please reach out to us as we would be happy to hear them.